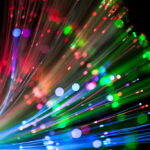 SITC is especially suited to take on challenging projects that others don't. Our unique set of skills may be the right fit to materialize your projects. Contact us to discuss custom solutions, innovative services or your venture enterprise project.
We love to consult on special projects – bringing innovative technical solutions to market, marrying top of the line hardware with cutting edge software, finding the most efficient solution for the best price.
We specialize in custom firewall solutions, thin client solutions, and large scale networks.
We are dedicated to offering our clients the best services at the best value.
We are committed to software that respects users freedom and privacy.
Feel free to contact us and schedule an appointment.